Infants to Pre-K
We provide children with an enjoyable learning experience and kindergarten preparedness
Schedule a Tour


Child Care and Preschool Services
in Reseda CA Since 2005
We are a family-run business with years of experience and a great reputation throughout the community. Furthermore we are a Five Star rated Preschool on Google.
We offer a variety of activities and programs to suit all the needs and interests of your child, including our signature Kindergarten Prep Program. Our classes are designed in a way that allows your child to learn in an environment where they feel comfortable and nurtured.
We are a fully licensed preschool, protecting your child is our top priority, state licenses: number 197413608 and 197413609.
Providing Childcare & Preschool Service Since 2005
Management has Carefully Chosen Only Fully Qualified Staff Members
All Staff & Teachers are Trained in Infant & Early Childhood Education
All Staff & Teachers Have Been Trained in Infant Child CPR, Health & Safety & First Aid 
All Staff has been background checked & certified free of criminal history by the Department of Justice
We Utilize The Best Of Multiple Early Learning Philosophies
We accept all subsidized programs including CCRC, DCFS, Bridge & More
High Quality, Home-Cooked Healthy Meals, Free With Enrollment
An Abundance of Outdoor Activities Daily
Curriculum For Infants, 2-6 Years Old & Summer Program Available
Licensed: 197413608 & 197413609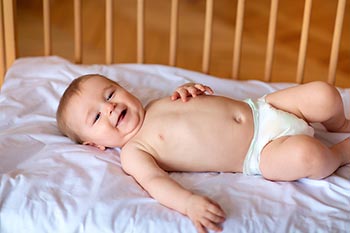 Infant Center
2 Classrooms.
5 Weeks to 24 Months
"Mickey & Friends"
"Winnie the Pooh"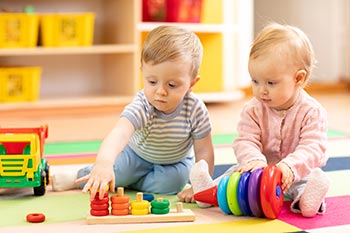 2 Years
Age 2 "Under The Sea" Low 2's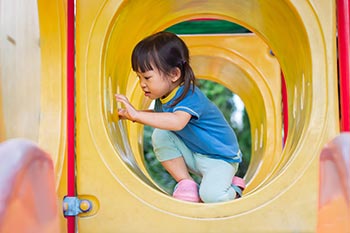 3 Years
 Age 3 "The Lion King": High 2's and 3 Year Olds
4 Years to Pre-K
Age 4 to Pre-K "Brother Bear":  4-5 year olds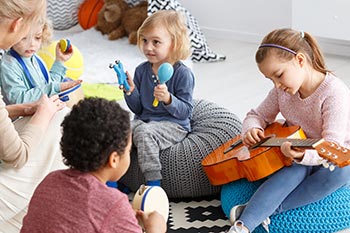 Extra Curricular
A School Packed With Many Extra Opportunities & Activities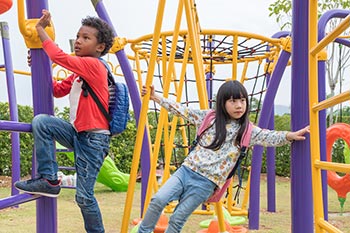 Summer Program
Full Summer Program for all Ages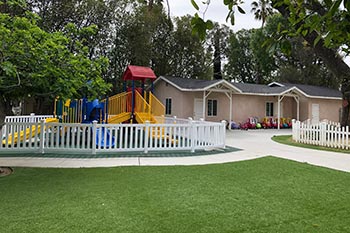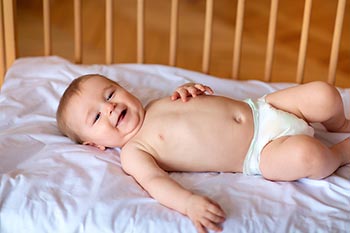 Infant Center
2 Classrooms.
5 Weeks to 24 Months
"Mickey & Friends"
"Winnie the Pooh"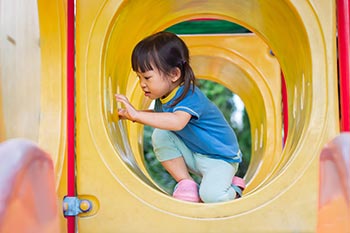 3 Years
 Age 3 "The Lion King": High 2's and  3 Year Olds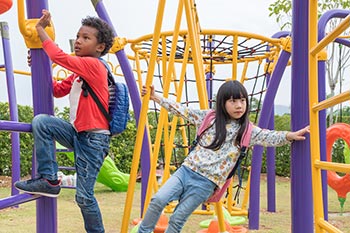 Summer Program
Full Summer Program for all Ages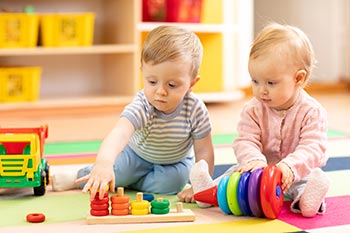 2 Years
Age 2 "Under The Sea" Low 2's
4 Years to Pre-K
 Age 3 "The Lion King": High 2's and 3 Year Olds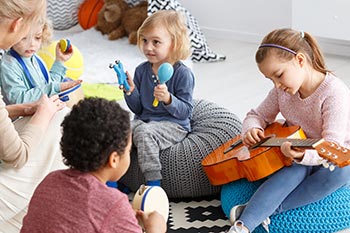 Extra Curricular
A School Packed With Many Extra Opportunities & Activities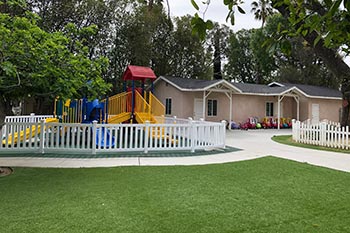 The goal of Busy Little Fingers EEC is to help children learn and develop by providing a healthy, happy environment with teachers who are capable of encouraging the curiosity, creativity and self-confidence of the children. There will be times when they must comply or follow directions, such as, washing their hands and going to the toilet before meals, practicing good table manners at mealtimes as well as following social behavior guidelines such as speaking politely with their peers, teachers, and helping to pick up toys!
The goal is to help children develop good habits. On the other hand, when it comes to creativity, an educator knows that children learn best by exploring at their own pace. The teacher will provide the materials for several challenging choices of play, and will supervise the activities without unnecessary intervention (PIAGET METHOD). At other times, directed activities will be offered for each individual and collective project for groups. For instance, a 5 year old child may be asked to put story cards in proper sequence.
Some MONTESSORI METHOD is incorporated in our teaching to promote individual challenges according to the degree of maturity of the child. Good social behavior for example is promoted by encouraging children to take turns serving their peers at the table, collecting cups, etc. In a cooperative project on a given topic, for example, "Fun at the Beach", a long piece of paper is a spread on a table. Each child makes a contribution: pasting pictures, coloring, etc. It is a good occasion to socialize, exchange ideas, decorate the classroom, and to have a good time.
Hear From Our
Happy Parents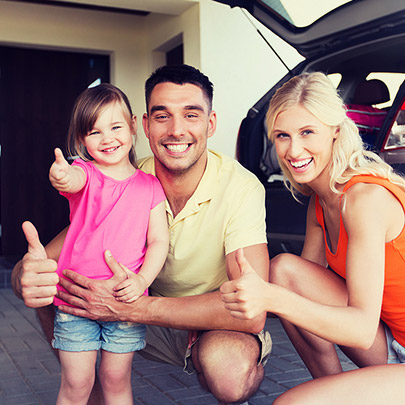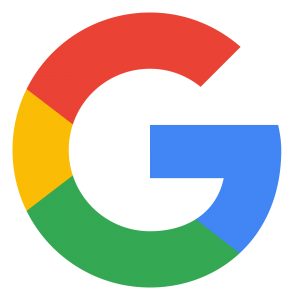 John M.
Very friendly and personable staff. Small classes with good instructor to student ratio. My daughter has improved socially and verbally. Staff is professional and responsive.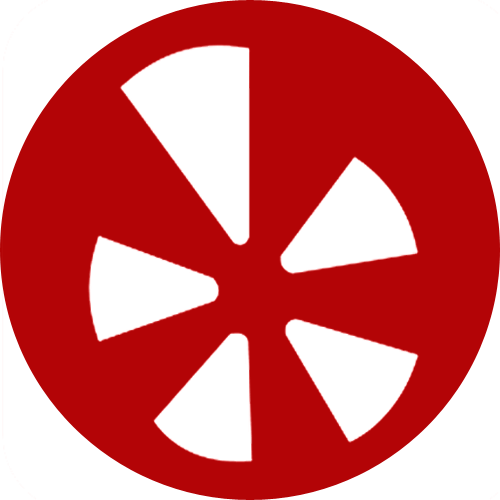 Audrey A.
Definitely the best preschool in LA!! I have 2 kids and I've moved around a few times so I have many schools to compare this to.
This place is beautiful and full of character. Very clean and well kept, I felt safe leaving my little girl there. The owner is the sweetest and most devoted woman I've seen in this position. She knows all her kids personally and truly cares for each family, which made both my daughter and I feel welcomed right away.
The teachers are also very rigorous and they follow all the safety precautions you can think of (security cameras, reports for any incident, keep close attention to the people picking up our kids, etc..). The meals are made on-site each day with fresh ingredients, according to a nutritional guideline. I definitely recommend this preschool.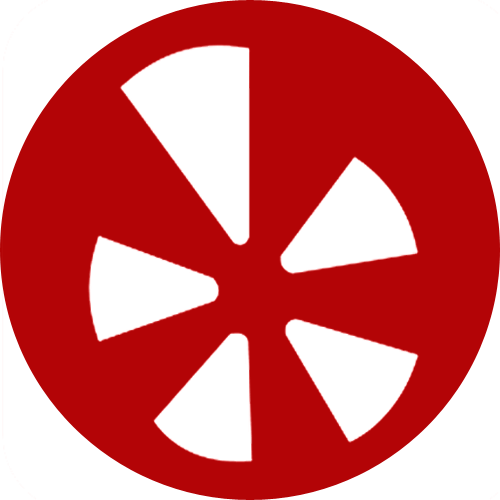 Silvia R.
Busy little fingers, we were with you for five years; five years full of learning, nurturing love, amazing food, outstanding teachers and children.
Thank you for always being present, clean, loving, and communicative. We love you Busy Little Fingers! Thank you for helping us grow.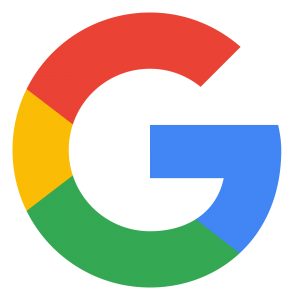 Vanessa Nunez
Been coming here for a few months now. My 2 year old loves it and I do too. Place looks clean and very safe environment. Love the teachers here..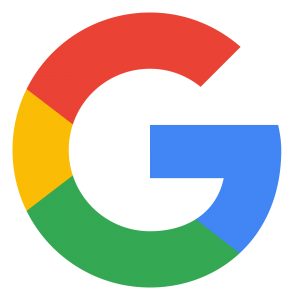 Jourdanne Cadavona
Our little has been going to Busy Little Fingers since the beginning of the year and she loves it. All the teachers and director are so loving and caring and truly care for my daughter like it's their own. It's comforting to know she is in great hands.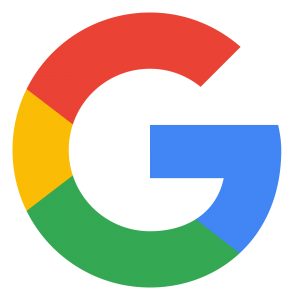 Evelyn Rivera
My 2 year old absolutely loves coming to BLF! The teachers are very nice and helpful. They truly care about the kids that they are entrusted with. I feel great knowing that they'll not only take care of my child in my absence, but also help her develop academically!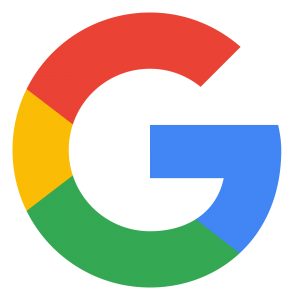 Amy Perez
I love Busy Little Fingers, They are so sweet and caring. I love the staff, they let me bug them all the time. I be calling everyday checking on my lil princess and they are always so friendly towards me and encourage me to keep calling 🙂
It's a fun daycare and they truly take care of your little one. I trust them and encourage you to go to this daycare.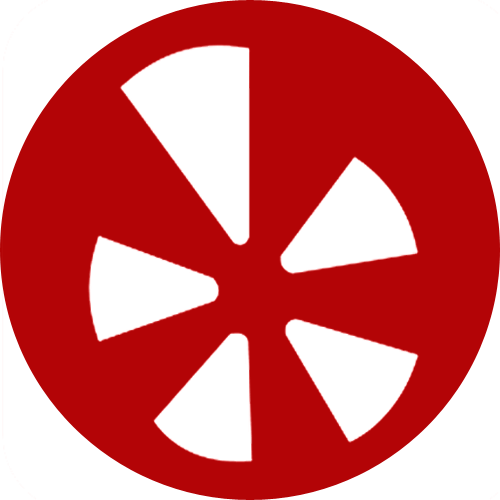 Daisy A.
Since my son has attended this school his vocabulary has very much expanded which Is something major, because of the fact he was taking speech classes before starting here at Busy Little Fingers. I'm so grateful to have come across such a great school for my toddler. I Love the fact that he actually gets home work and Is learning to be responsible  to get it done and turned in on time.  Staff is nice.  Ms. Mimi the director of the school is super professional and So sweet !! Highly recommend this day Care!!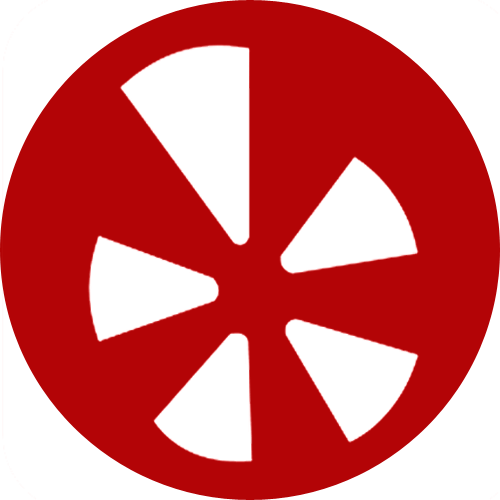 Iris N.
When my daughter finally started at Busy Little Fingers, the semester was half way in. She was very nervous and cried a little when I dropped her off. But once I picked up, later that day, she was thrilled. Said she had a wonderful time and she liked her teacher. My daughter absolutely loves all the teachers here, the students, the love that they receive. I recommend this place to anyone who is looking for a great school with teachers who give your children the love and attention a parent would give to their own.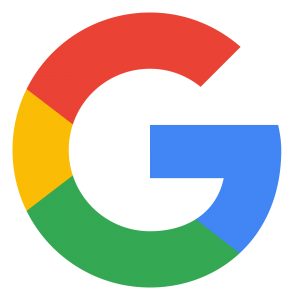 BeUtiful Fit
When I got to Busy Little Fingers my family and I were experiencing hardship, but the owner Mrs. Mimi really cared for me and my family.
She has helped me in many ways more than one! Her Teachers are amazing and really care about the children and their happiness. My children love the yummy food and activities the teachers put together for them. Busy Little Fingers has now became more like a family to us. I don't know where I would be without Busy Little Fingers!
818-345-1737 or 818-521-5738 or fill out the form below.